"Our Foundation is Integrity"
Mission
To pair credible builders and trade professionals with homeowners in need of services, while offering general industry education and standard operating procedures. To raise residential contractor and trade professional standards with higher levels of verification, while maintaining and nurturing a trade professionals network and group buying discount system. Operating with integrity and transparency throughout the building, rebuilding, repair or remodel process. Incorporating a social responsibility component into the company structure, especially in times of disasters.
Story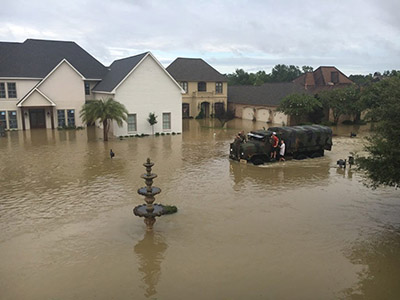 The 2016 Louisiana floods unexpectedly submerged thousands of homes and businesses. Many of these homeowners were uninsured and lacked the financial means to pay for repairs out of their own pockets. During this chaotic time, a team of Construction Financial Professionals teamed with a group of Louisiana Construction Industry Professionals to implement a new business model in order to help residents recover faster and more efficiently. The missing component for immediate solutions to get Louisianans back into their homes, was the delay in government assistance and insurance payments. The Team also joined with the Community Initiatives Foundation of Baton Rouge, run by Sister Judith Brun, to further developed this financial plan to address the financing issues; the former brand name, Rebuild SOS was launched.
Since Build SOS's launch, several of the industry's best construction firms joined the efforts, while major retailers signed on as partners to offer group discounts. The company also absorbed another company that supported a builders' network, in order to strengthen common goals. It was quickly realized that the tenets of Rebuild SOS had application beyond disaster response. On December 27, 2016, Build SOS, was formed to become the parent company to Rebuild SOS, in order to apply the same model for all residential construction needs.